Dental Practise Transitions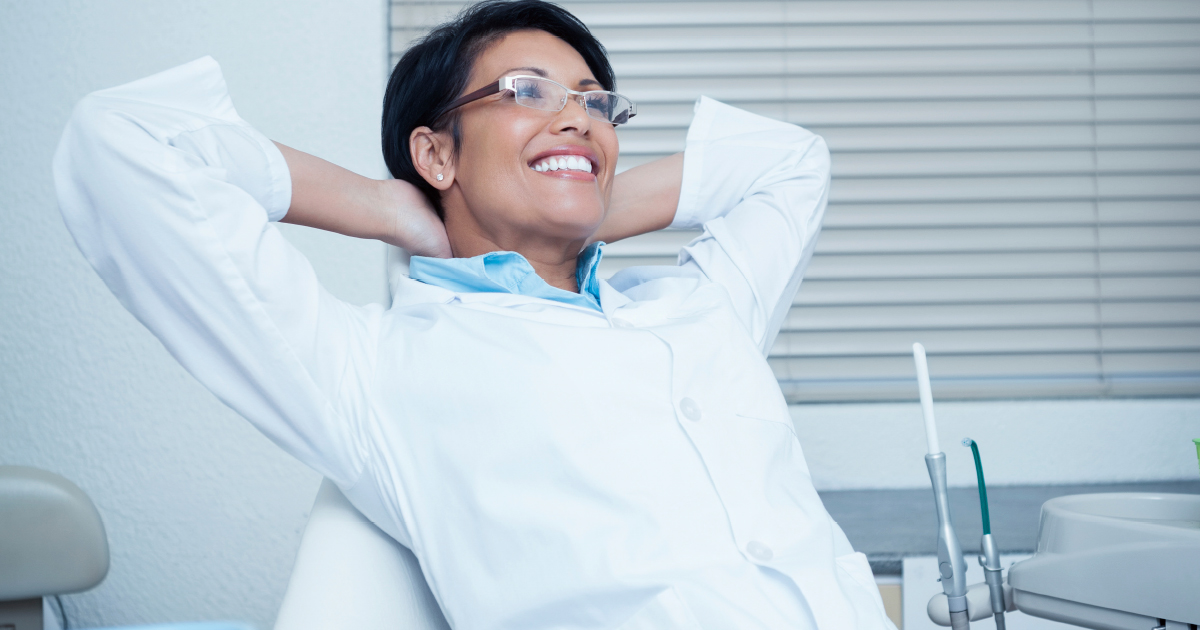 Flexible Dental Practise Transition Options
Are you a dental practise owner who is looking to move to the next phase of your career? Beacon Dental Partners provides dental practise transition options for dentists looking to grow their revenue and reputation as well as for dentists who are planning an exit strategy so they can access the equity in their dental practise. Founded in 2014, Beacon Dental Partners is a unique dental support organization created by dentists, for dentists. We partner with experienced dentists who want to focus their time and energy on patients, not the day-to-day hassles of running the business.
Ask Yourself These Questions:



- Are you tired of doing payroll, billing, marketing, and facilities maintenance?



- Do you want to retire in the next few years?



- Are you looking for an exit strategy?



- Do you want to cash in now while you have patient flow?



- Do you want to expand your business by hiring an associate or opening another location?



- Do you want to stay in your office or do you want to move?




Beacon Dental Partners has affiliates and owns dental practises within the New England market. We understand that you have built your practise or dental practise group through hard work and long hours. We understand that you've established your team, your reputation, and your patient base. We understand that you may have had good years and bad years as the economy fluctuated. And we understand that you want to ensure a successful practise transition by working with a proven dental support organization that will help you preserve your legacy and your nest egg.
Beacon Dental Partners: The Practise Transition Process
We coordinate dental office sales, mergers, and affiliations. We have the experience with the dental practise transition process and the questions you will have.
We understand that it's often an emotional decision as well as a business decision when you choose to explore a new business model for your practise. The first step is to submit the form on this page so we can have one of our practise transition experts contact you for a preliminary conversation. We'll ask you some questions about your business and your goals, and will answer the questions you have for us. We promise you that conversation will be confidential; at the end of the call, we can set up a time for a complimentary appraisal of your dental office and discuss the next steps.
Those next steps will vary depending on whether your goals. We've developed practise transition models to meet different dentists' goals, such as:



- Seeking to sell your dental practise or group, continue working, and retire within a few years



- Seeking to sell your dental practise and retire immediately



- Seeking to sell your dental practise and relocate to another dental office



- Seeking to expand your business by adding associates and/or more dental offices



In each case, Beacon Dental Partners has the experience and the resources to make the transition process smooth. We ensure you have the tools and support you need to provide excellent patient care and customer service.
Beacon Dental Partners Services
Many of our affiliated dentists chose us because of the professional services and support we provide. Our affiliated dentists enjoy being able to focus on patient care again, and not having to be as heavily involved in the business side of running a dental practise. One of the greatest benefits we provide our dentists is the gift of time. For more information about our services, you can visit our support services.
Consultation & Business Research:
We collaborate closely with our affiliated dentists and partners to provide business insights and guidance on best practises gleaned through years of experience working with all types of dental practises.
Accounting & Payroll:
We handle all the administrative things you don't want to: payroll, accounts payable, bank reconciliations and more.
Information Technology:
We have invested substantial time, effort, and money to develop world-class information technology systems.
Insurance Plan/Payor Research & Negotiations:
Through our many high-level industry relationships and years of expertise, we work aggressively and directly with dental plan providers on behalf of our affiliated dentists.
Insurance Billing:
Being able to provide patients with accurate billing and insurance claims increases patient satisfaction and gives you peace of mind.
Marketing:
From building brand recognition to increasing treatment acceptance, our marketing experts are dedicated to helping your practise attract new patients and keep them coming back. You'll have a dedicated team working closely with you to develop and execute strategic growth plans unique for your practise.
Operations Management:
While you focus on your patients, our team of highly-trained operational directors will provide the non-clinical leadership and customer service needed to drive success.
Purchasing Power:
Our purchase volume allows us to get economies of scale. We negotiate contracts with the best manufacturers in the industry to ensure affiliated practises have access to the highest-quality materials at significant discounts.
For more questions, please visit our Frequently Answers Questions page.